HIGH TEA Amsterdam: 24-02-2023
[ANDY C (3 hour set), A Little Sound, Lexurus, and more…]
//Time: 23:59 – 06:00 CET
//Location: Melkweg, Lijnbaansgracht 234a, Amsterdam
//Age: 16+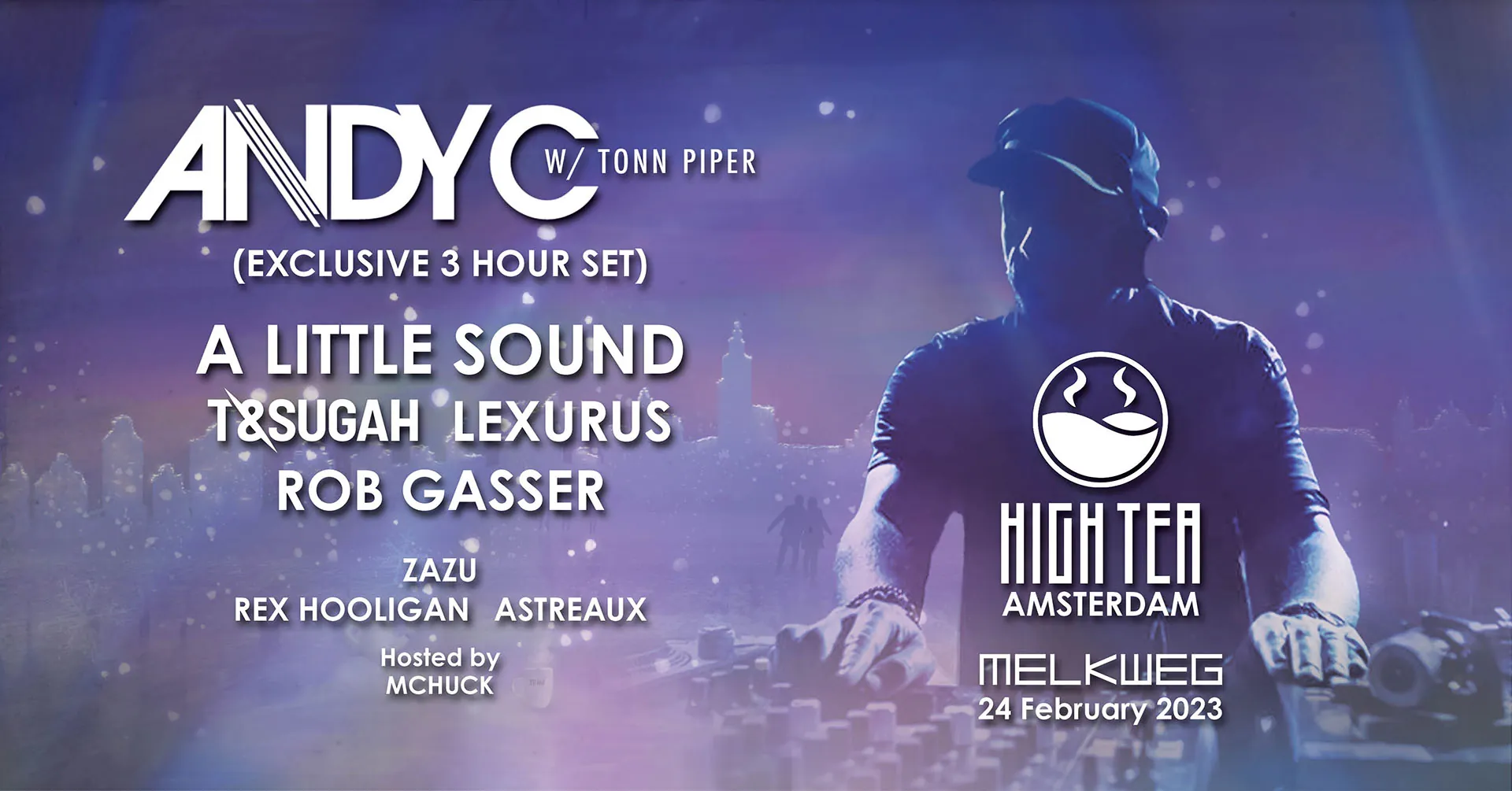 Line Up
► ANDY C (UK)
► A Little Sound (UK)
► T & Sugah (NL)
► Lexurus (NL)
► Rob Gasser (CH)
► Zazu (NL)
► Rex Hooligan (CH)
► Astreaux (NL)
We're bringing the king of Drum & Bass aka Andy C to High Tea Amsterdam!
In February the D&B living room will transform all the entire Melkweg into a warm home for all.
We're trying out something new for this edition, in order to address the rising costs of living we're introducing the 'Povertea' and 'Royaltea' tickets. When you buy a 'Royaltea' ticket, you will cover €5 of a 'Povertea' ticket, this ticket is for someone who's having a hard time financially. For every €5 you put in, High Tea and the Melkweg will put in the other €15 to unlock one 'Povertea' ticket. Because of your generosity, your kindness will also be rewarded by us. Therefore all 'Royaltea' ticket holders will receive a special High Tea Amsterdam wristband as token of our appreciation.
When one 'Royaltea' ticket is sold, a 'Povertea' ticket will be unlocked at a later time. This means that, for instance, when a total of 100 'Royaltea' tickets is sold, 100 'Povertea' tickets will become available. 
All Povertea tickets will go on sale on Christmas Eve at 20:00 CET.
General tickets are on sale right now, go hard ánd be home! 
Official pre-party-playlist