HIGH TEA Festeaval: 26-08-2023
[Grafix, Phibes, Tsuki, Unglued, Lee Mvtthews, and many more…]
//Time: 14:00 – 23:00 CET
//Location: IJland, Tt Vasumweg 171 , Amsterdam
//Age: 18+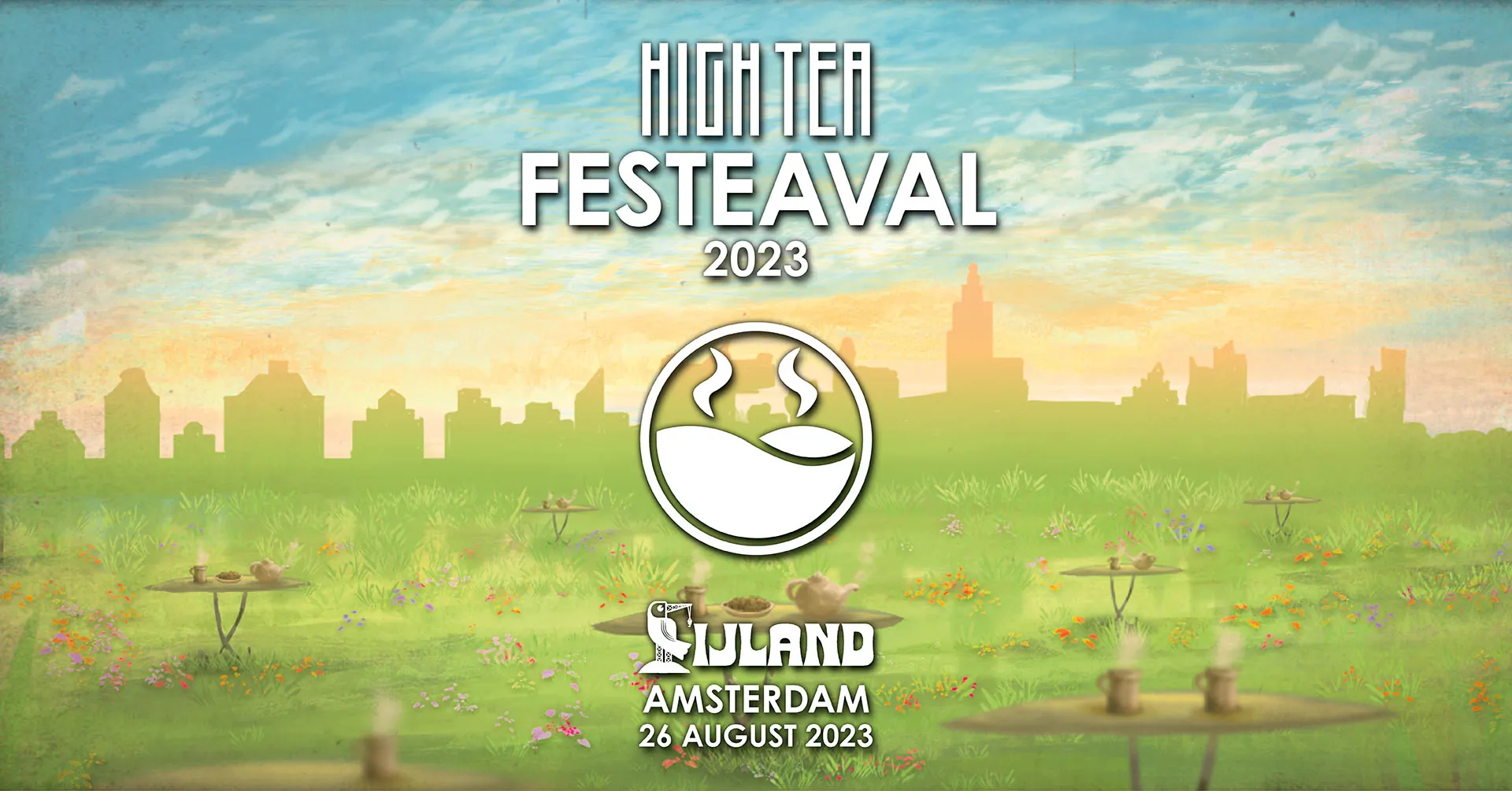 Line Up
► Grafix
► Phibes
► Tsuki
► Unglued
► Lee Mvtthews
► Natty Lou
► T & Sugah
► V O E
► Bugwelll
► Drum Dad & Bass Boy
► Entrophix
► Low5
► Montiix
► Sektor & Subsequent
► Woofa Kid
► Zazu
► ANAHATA Showcase
► BEX
► EIJGHT
► Livitz
► Mr. Vice
► Torsion
On August 26th, the HIGH TEA "Festeaval" returns!
The only Drum and Bass festival in Amsterdam this summer will transform IJland's unique festival grounds into a cosy home for our Communitea. Be prepared for an intimate, all-day event with 3 stages, blazing Drum and Bass, a silent disco in the sun, food, and loads of fun!
– ABOUT THE VENUE –
IJland is a floating (event) location in Amsterdam Noord
The building features an incredible terrace as well as an on-land festival space overlooking the water of the IJ and the skyline of Amsterdam. The building consists of two rooms that are connected to each other. The glass facade of the large hall borders the IJ (waterside) and determines the character of the location. The small room is a lot more intimate, with a modern, minimalist and industrial feel.
Official pre-party-playlist