T & Sugah Presents: SKY [Album Launch]: 27-05-2022
[T & Sugah, Muzz, Kove and more…]
//Time: 23:59 – 06:00
//Location: Melkweg (main room), Lijnbaansgracht 234a, Amsterdam
//Age: 16+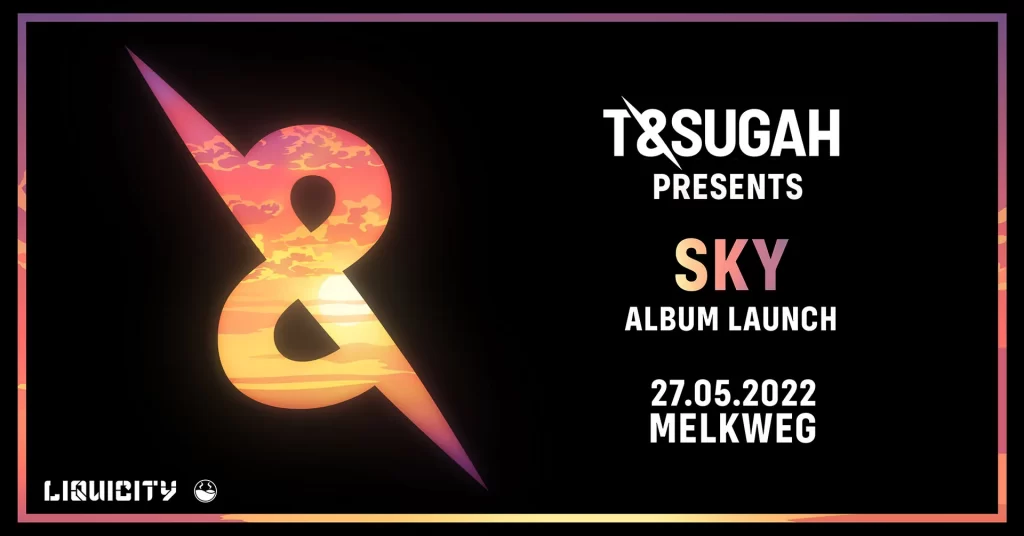 Line Up
► T & Sugah [special album set]
► Muzz
► Kove
► Dualistic B2B Lexurus
► Zazu B2B Sektor & Subsequent
► Falcon
Hello world, it's been a long time coming, but we're doing an album!
This is the single biggest happening of our artistic journey so far. And it wouldn't be complete without a MASSIVE party in Amsterdam to celebrate the release 
We are preparing a set like we've never done before, and quite frankly for the first time in years we're experiencing stage fright again…
We're looking forward to partying together!
T & SUGAH