High Tea Beach Partea (14-8-2021)
Waeys, T & Sugah, NCT and more…
//Time: 17:00 – 0:00
//Location: Beach club Later aan Zee, Zeeweg 83, 2051 EC Overveen
//Age: 18+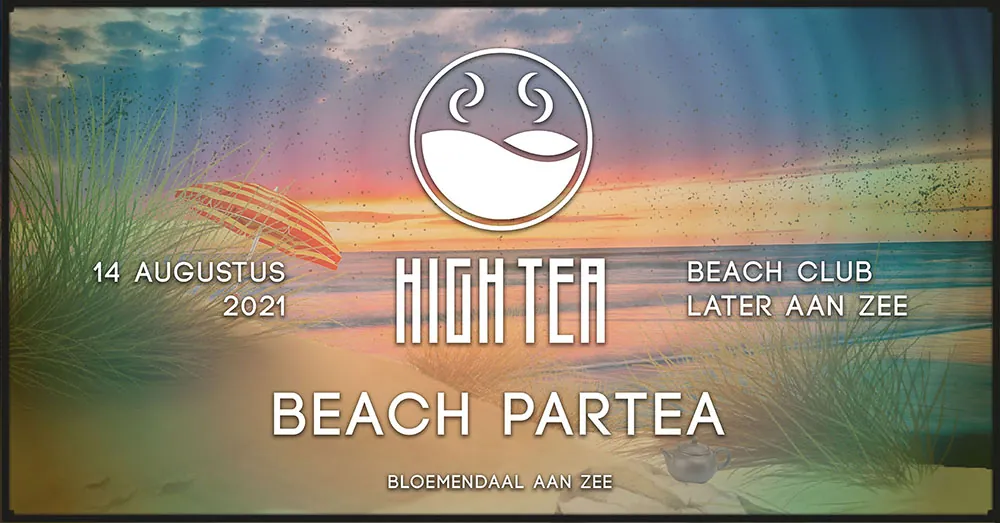 Line Up
► Waeys
► T & Sugah
► NCT
► Edlan
► Dustkey
► Zazu

Hosted by MC Loudlly
Small scale outdoor events are allowed again starting on the 14th of August! Sooo…. we're organizing an OUTDOOR DRUM & BASS BEACH PARTY at "Bloemendaal aan Zee" for 750 lucky ravers on this exact date 
Yesterday's government announcement told us one thing: we have less than 2 weeks to organize another DnB rave. This time we're taking over the beach club walhalla of the country: Bloemendaal aan Zee!
On the 14th of August we'll be partying without 1,5m distance, without masks, but with a lot of dancing at the sea 
For this event it is required to have proof of a negative Corona test/a vaccine/a recovery certificate, either with a corona app or official documentation. These are the Corona regulations enforced by the Dutch government.
– Currently the Dutch government is paying for all the tests, you can do your test via: www.testenvoortoegang.org
– Afterwards make sure to add it to the corona-check app to generate your QR code: https://coronacheck.nl/nl/
At our last UNITEA festival it became apparent that there were several fully vaccinated people who carried Corona to the event. So if you got vaccinated recently, we would recommend you to take a test nevertheless. This is not mandatory, but would be highly appreciated!
REFUND POLICY: It is highly unlikely at this point, but if somehow small scale events get banned again due to the government changing the measures: you can get a full refund of your ticket