High Tea Amsterdam – The Return: 23-10-2021
[Koven, Document One and more…]
//Time: 19:00 – 23:59
//Location: Club Atelier, Anthony Fokkerweg 3, 1059 CM Amsterdam
//Age: 18+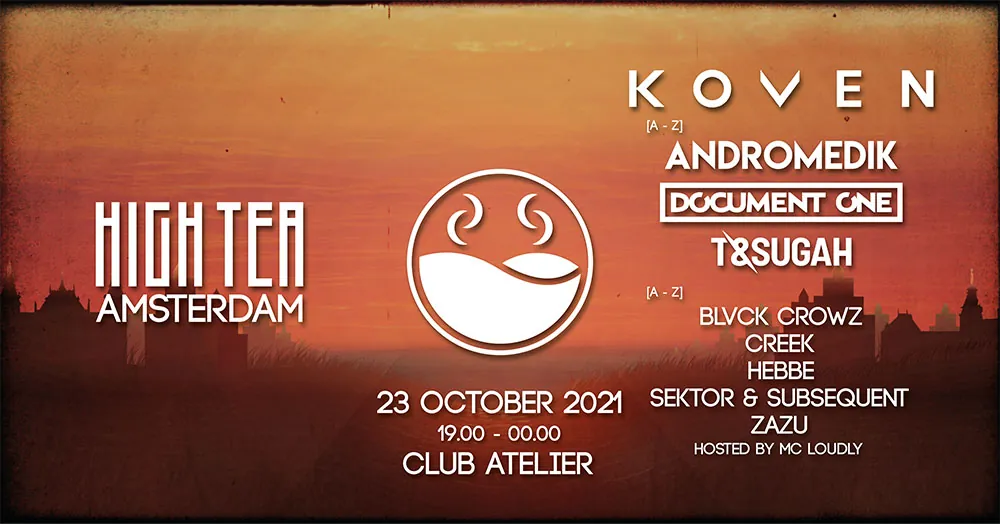 Line Up
► KOVEN
► DOCUMENT ONE
► Andromedik
► T & SUGAH
► BLVCK CROWZ
► Sektor & Subsequent
► Zazu

As crazy as it sounds… this October your favourite tea party will RETURN 

Like old times, we will be together again, dancing to the best Drum & Bass, surrounded by sweaty people, feeling the bass rush through our veins.
In other words, HIGH TEA AMSTERDAM IS BACK!
*In case this event has to be postponed, you can either hold on to your ticket or get a full refund.